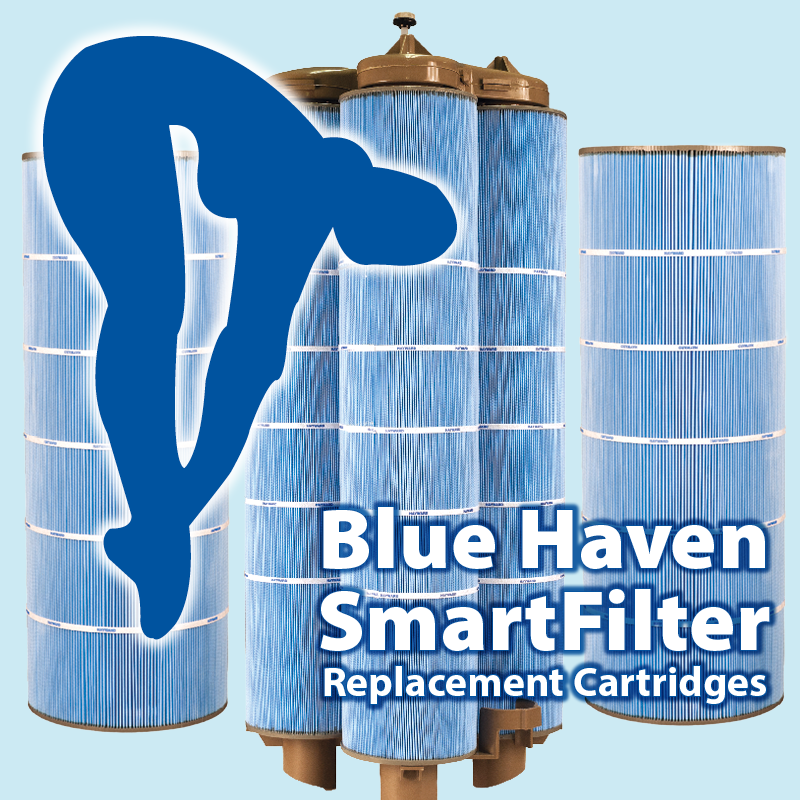 Blue Haven Pools Supplies Direct
Blue Haven Exclusive SmartFilter™ Replacement Cartridges with Microban®
Blue Haven Exclusive SmartFilter™ Replacement Cartridges with Microban®
190 sq ft (also fits Hayward StarclearPlus C17502)
225 sq ft (also fits Hayward Swimclear C200S)

450 sq ft (4 required and included in price) (also fits Hayward Swimclear C4030/C4025/C4020)
600 sq ft (4 required and included in price) (also fits Hayward Swimclear C5030/C5520)
Blue Haven's SmartFilter™ replacement cartridges will help keep your pool water clean and healthy while helping protect the environment, your pocketbook, and your busy schedule. Plus, this national exclusive is the first and only pool filter cartridge that resists attacks from mold, mildew, and other microorganisms.
Microban antimicrobial product protection technology works 24 hours a day to neutralize mold, algae, fungus, bacteria, and the nasty stains and odors that can accompany them. When a microbe comes into contact with the filter surface, Microban pierces the cell walls so that its functions are disrupted–rendering the invading bug powerless to grow, function, or reproduce.
* Microban (MB) is a registered trademark of Microban Products Company.
---
Share this Product